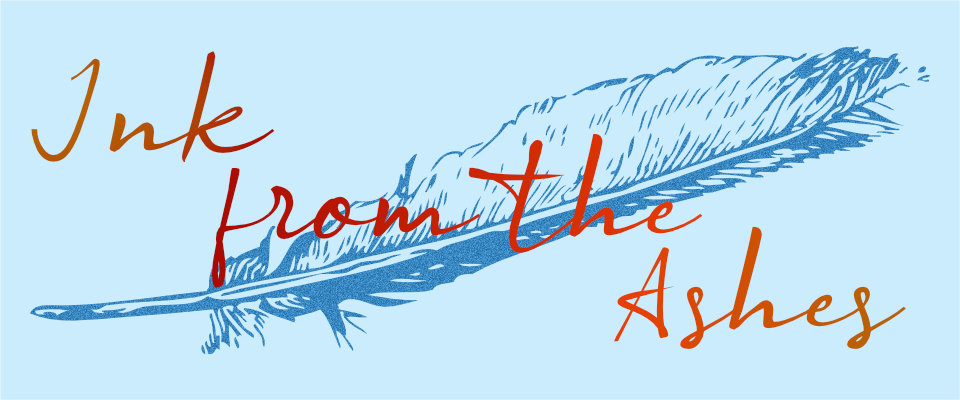 Ink from the Ashes
No one is quite sure how long it has been since the day your world ended. The process of picking up the pieces has felt like a lifetime. A lifetime spent a world apart. You don't really recall who wrote the first letter, or rather whose letter was the first to actually make it across the long sea voyage between the far away capital and your remote island home. Nevertheless, writing to each other has become a habit you diligently keep.
You share what you can, and latch on to news from far away, but there is an unspoken tension in the letters. Formal at times, casual at others, but always careful with what you reveal. Before the cataclysm, one of you had left your island home, the other stayed. Over time, resentment built up over the life you could have had. The cataclysm may have changed the world, but it did not change you. You did that yourself.

Ink from the Ashes is an epistolary game for two players inspired by the works of Victoria Goddard. The download contains a full colour PDF for each of the two roles as well as a plain text and screen reader version. If you plan on printing, I ask that you use the plain text version to conserve your printer's toner, it's a lot of colour.

Purchase
In order to download this game you must purchase it at or above the minimum price of $2 USD. You will get access to the following files:
IFTA READ ME.txt
343 bytes
IFTA Printer Friendly.pdf
43 kB
IFTA For Screen Reader.zip
5 kB
Community Copy
Support this game at or above a special price point to receive something exclusive.
Community Copies
This game is yours to download no questions asked for whatever reason you may need as long as there are still copies in stock. If you come into the means and desire to pay for the game later, I would appreciate it, but it is not necessary.
The only thing I ask is that you leave a review in exchange for the community copy!