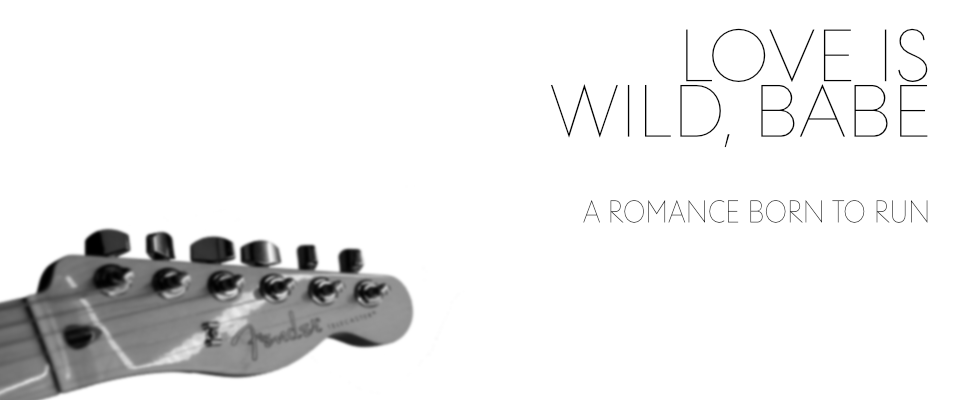 Love is Wild, Babe
"He looked at me, and I looked at him, and we fell in love" – Clarence Clemons
A good band is made of people who like each other. A great band might even have messy relationships, but to vanishingly few bands have what you do: true, honest to whatever deity you pray to, love. You can call it whatever you'd like, but deep down you both know you were meant for each other. You knew from the moment you met. That was half a lifetime ago. You're older now, and the farewell tour has been a whirlwind. Tonight is your last show. Everyone is expecting the hits, not a new song, but the two of you are here—music barely memorized—ready to tell your story.
Inspired by the deep and abiding love between Bruce Springsteen and Clarence Clemons you will play as members of a soon to retire band whose careers have been intertwined by their long-lasting love for each other. It is up to you to decide details. Things like how that love manifests in private and in public, how it has changed as you have gotten older, and how you tell your story to the world at your final show together.

This game was created for the Record Collection 2k23 Jam hosted by Riley Hopkins.
Music and design for this game were both inspired by Bruce Springsteen's Born to Run from Columbia Records. Purchase a physical copy via second hand sellers on discogs or purchase it digitally at the storefront of your choice.
Purchase
In order to download this game you must purchase it at or above the minimum price of $5 USD. You will get access to the following files:
love is wild gatefold layout.pdf
942 kB
Love is Wild Letter Spreads.pdf
942 kB
Love is Wild, Babe Screen Reader Friendly.epub
8 kB
Community Copy
Support this game at or above a special price point to receive something exclusive.
Community Copies
Get the game for free, no questions asked. Just leave a review or a comment on the game if you take one!

Comments
Log in with itch.io to leave a comment.
Thank you very much for a community copy! I've read it with interest. Best wishes! :)